VEGAN MAC & CHEESE
Mac and cheese is a comforting classic that everyone loves. With this vegan mac and cheese recipe made with RISE Organic Oat Milk and shredded carrot, you can indulge without any guilt!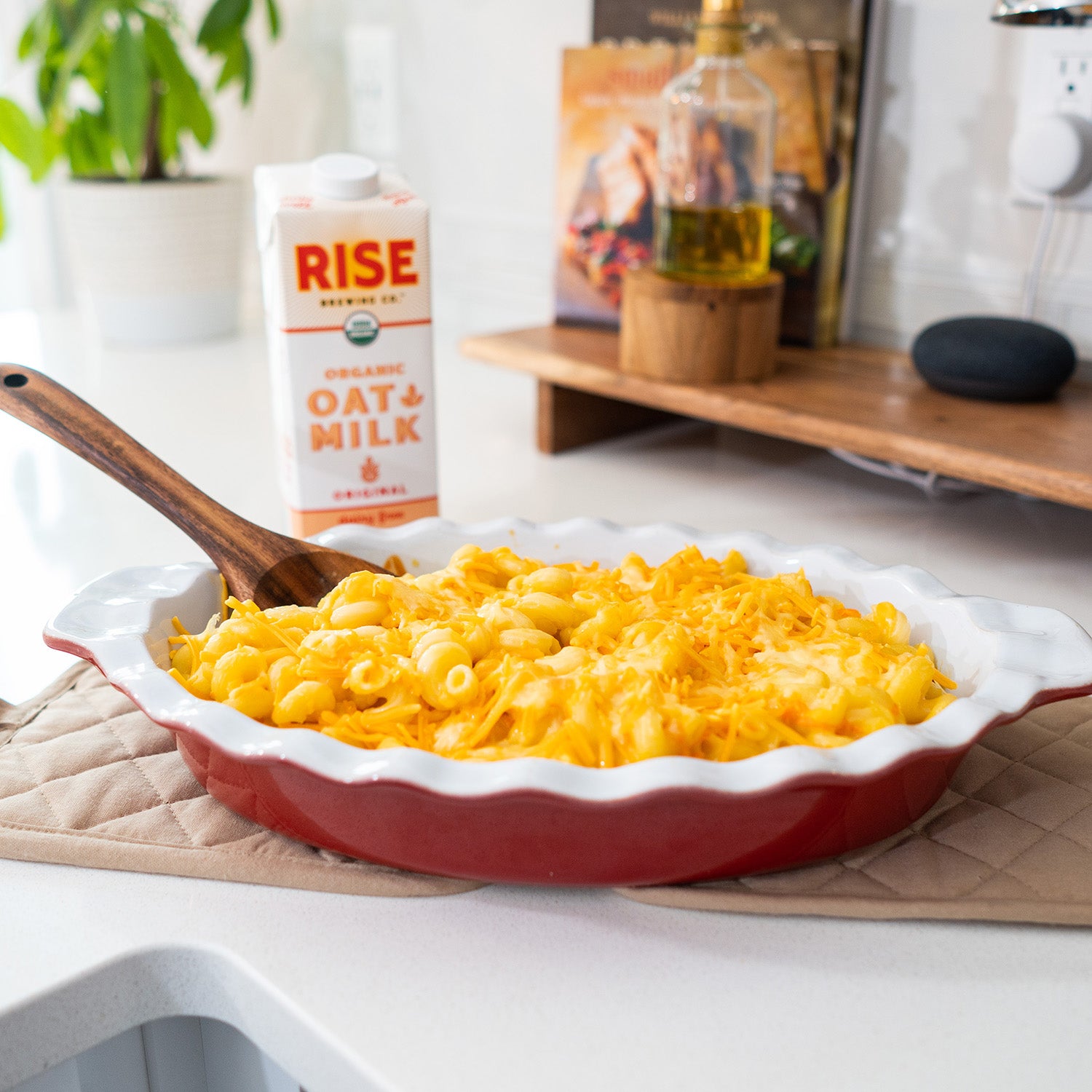 INGREDIENTS
1 lb elbow macaroni
1/4 cup vegan butter
1/4 cup all-purpose flour
3 cups RISE Brewing Oat Milk
2 cups shredded vegan cheddar cheese
1/2 cup shredded carrot
1/2 tsp garlic powder
1/2 tsp onion powder
Salt and pepper to taste
DIRECTIONS
Cook the elbow macaroni according to the package instructions and set aside.
In a large saucepan, melt the vegan butter over medium heat.
Whisk in the flour and continue whisking for 1-2 minutes until the mixture turns golden brown.
Gradually add the RISE Brewing Co oat milk, whisking constantly to avoid lumps.
Add the shredded vegan cheddar cheese, shredded carrot, garlic powder, onion powder, salt, and pepper to the saucepan. Continue to whisk until the cheese is melted and the mixture is smooth.
Add the cooked macaroni to the saucepan and stir until it is fully coated with the cheese sauce.
Top with more cheese and place in the oven to bake for 20 mins.
Serve hot and enjoy your delicious vegan mac and cheese!
Original Oat Milk