Barista Vegan French Toast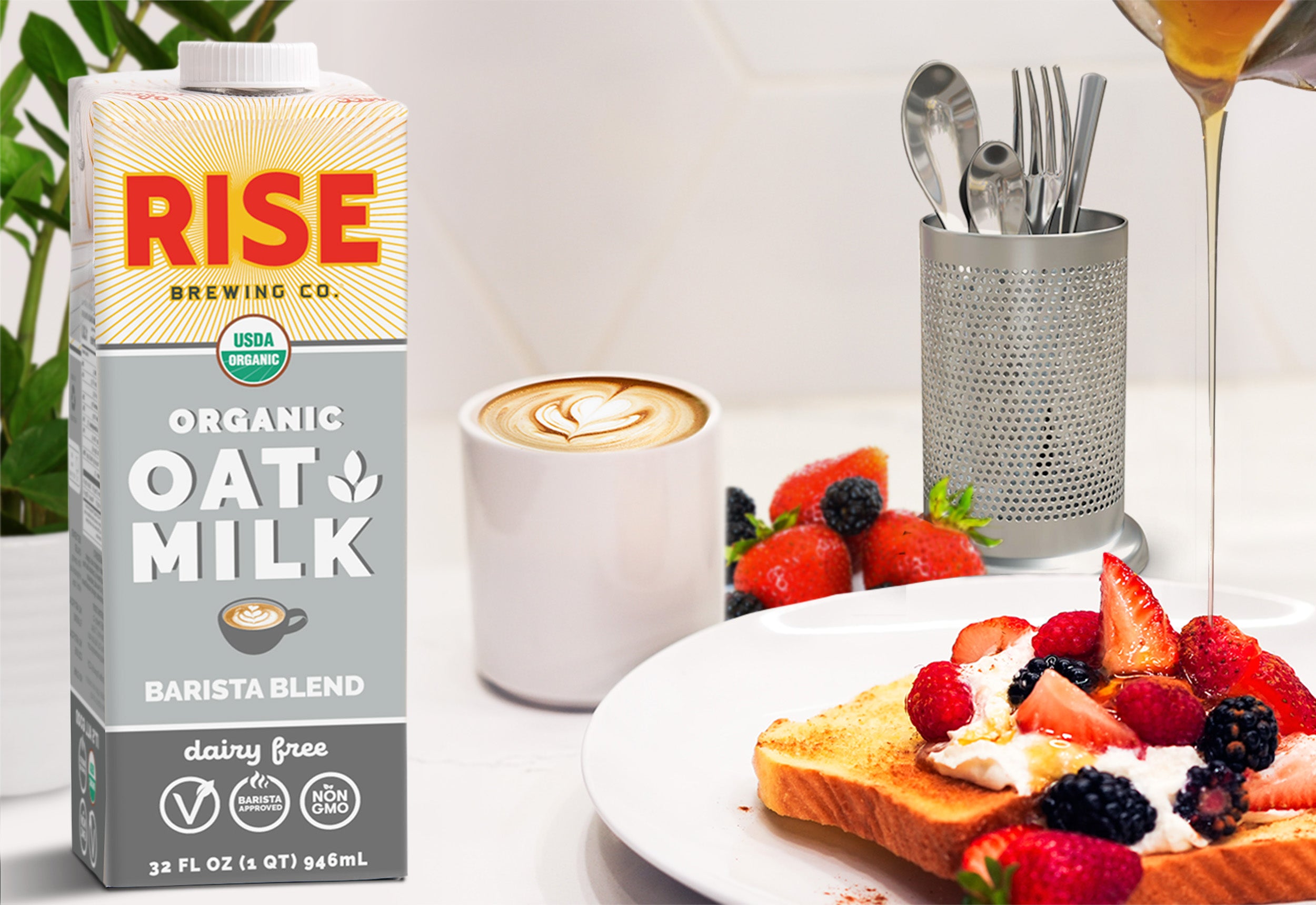 INGREDIENTS
Your favorite vegan, artisan style bread
1 ¼ Cup of our new Barista Blend Oat Milk 
3 Tablespoons of flaxseed meal
¼ Teaspoon of cinnamon
1 Teaspoon of vanilla extract
Maple syrup 
Fresh fruit
Your favorite vegan whipped cream
DIRECTIONS
1. Cut your bread into thick slices. 
2. In a large bowl, combine your Barista Blend Oat Milk, flaxseed meal, cinnamon, and vanilla. Whisk together and set mixture aside to thicken.
3. Grease a skillet and set over a medium heat.
4. Grab your sliced bread and dunk into mixture, remove and shake off excess batter and add to the skillet.
5. Cook until both sides are golden brown then transfer to a plate or serving platter. 
6. Top it off with your favorite vegan whipped cream, seasonal fruit and maple syrup and enjoy!
Barista Blend Oat Milk